Profiles in Courage: Grace A. Pankow
By: Warhawk Air Museum
Posted On: May 13, 2020
The Change Started That Day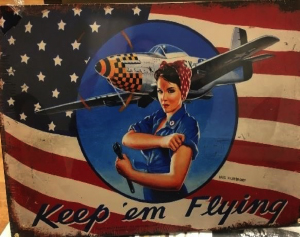 The citizens of America awoke to start their day that December, 1941. At first, it seemed an ordinary Sunday, but soon the news arrived—over the radio and headlined in all the major newspapers: PEARL HARBOR WAS BOMBED. Those four words produced a profound patriotic spirit to sweep over America, changing lives forever. As factory orders surged for the war effort, workers became increasingly scarce. Men left their homes, families, fields, and jobs to sign on to go fight "over there." Women stepped in to fill the gap, societal norms cast aside, and "Rosie" took center stage.
Who was "Rosie the Riveter"?
Typically, "Rosie" was a housewife whose man was somewhere across an ocean, fighting. "Rosie" was not a wallflower. She wanted to contribute to the war effort while also keep the home fires burning brightly. Her motto was, "WE CAN DO IT!" Four simple words to unite those remaining on the homefront and give them a common purpose.
This iconic poster of "Rosie" was modeled by Naomi Parker Fraley (8/26/1921-1/20/2018) and painted by Norman Rockwell. The image developed into a symbol for women working outside of the home and supporting the war effort. Later the image became a symbol of American feminism. Even today, "Rosie the Riveter" signifies strength, sisterhood, leadership and a "can-do" attitude.
The Warhawk's Own "Rosie"
Born in 1924, Grace Pankow grew up in Tonawanda, New York as one of six children. She learned responsibility at a young age. At 18 years old, she started to work at the Bell Aircraft Corporation in Niagara Falls, attaching brake lines to airplanes on the assembly-line. Grace would tell her daughter later:
I really enjoyed my time at Bell. I did belong to a union at that time because it was a requirement to work there. Everyone was nice at work because we were all there for the same purpose-to help during the war effort. I rode to work with a couple of girls, and sometimes we went out to dinner together or celebrated some of the holidays together.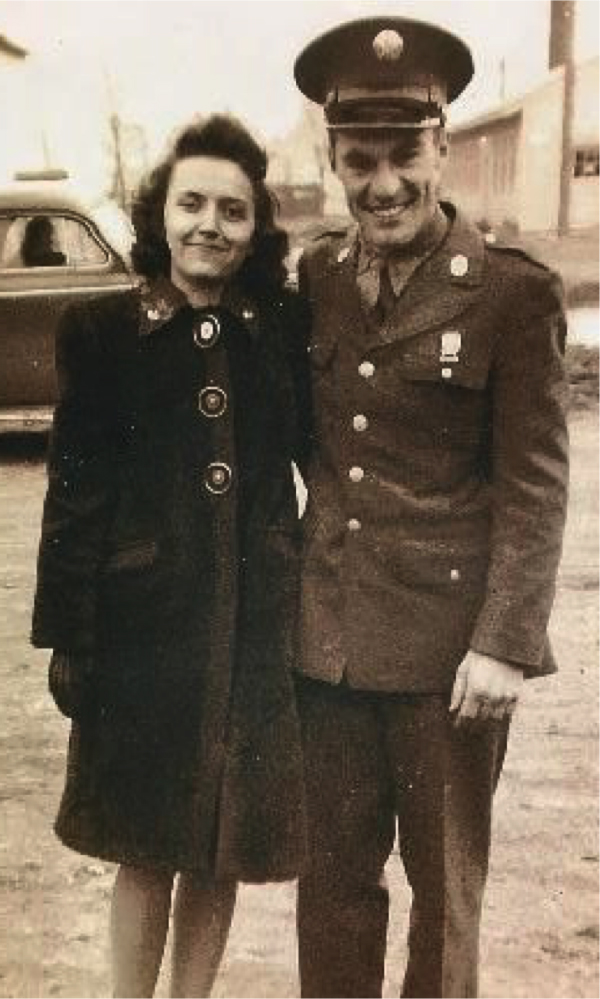 Grace met Vernon Pankow when she was a young teenager. On Christmas Day December 25, 1942, they were married at Camp Crowder, Neoshaw, Missouri on the eve of Vernon's deployment to Africa. Grace recalls that December:
I took a train to Camp Crowder and the whole train was filled with soldiers. I was covered with soot from the train. When I got married on Christmas Day, all the restaurants were closed, so the judge and his wife took me in that night because Vern had to report back to the base. After that night, we were able to get a hotel for a couple of weeks. When we left Camp Crowder, Vern and I rode the same train to Pennsylvania where he departed for Africa and I went back to New York.
Working at Bell Aircraft Corporation … and Waiting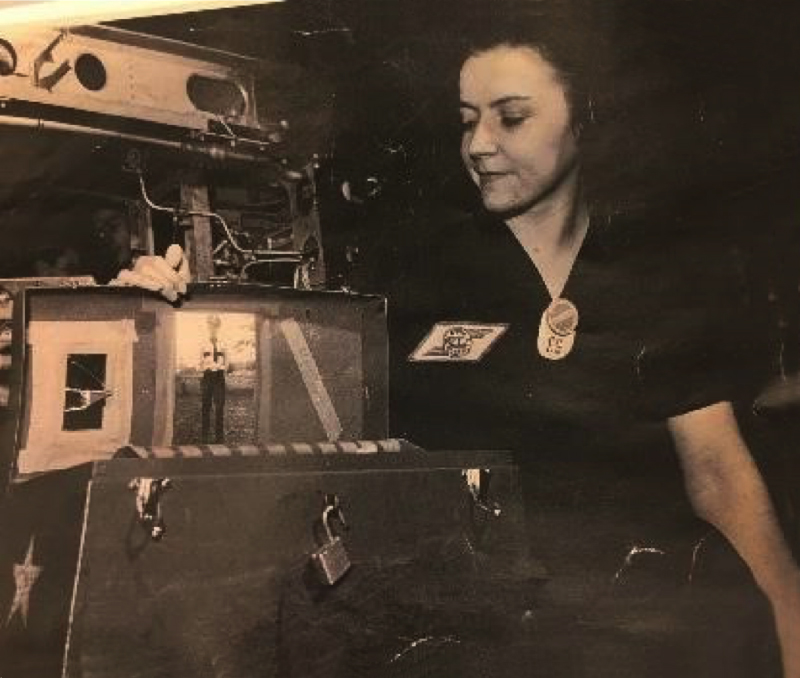 Grace decided to move back into her parents' home while waiting for Vernon to return to the United States. Little did she know that it would be three long years before she would see her husband again. She recalled those years saying:
I felt terrible during the war, knowing that Vernon was overseas fighting. A lot of times I worked overtime at Bell, but I mostly went home and slept after work. I wrote to Vern every day and I sent packages with cookies and other goodies. Even though it was against the rules, I sent Vern a bottle of whiskey just once for his birthday, and he told me all the guys had a swig.
To keep herself encouraged Grace taped a picture of Vernon on the inside of her toolbox. Every time she opened her toolbox she was reminded that she was doing her best for the war effort and doing her part in bringing the men (and especially Vernon) home. Every brake line that was attached by her hands or work done by the thousands of other women all contained the wish that all would go well.
The War Ends
When the war was over, Vernon came home safe and sound much to the delight of Grace. "War effort" jobs ended and most of the women returned to their roles as housewives and mothers. Grace and Vernon were married for almost 52 years and raised three children before Vernon passed away in 1994. Grace's work during World War II has been and continues to be recognized.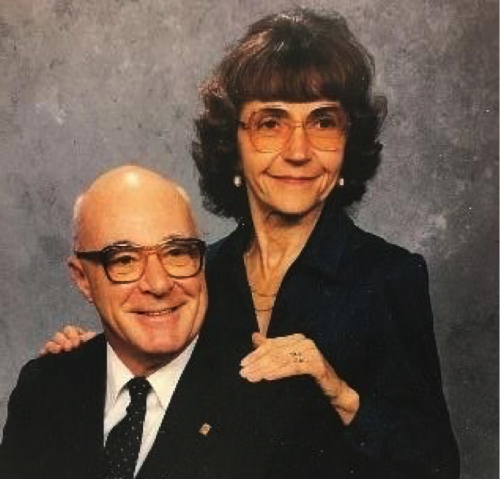 In 2011, the "Thanks! Plain and Simple, Inc" creators of the West Virginia Rosie the Riveter Project interviewed 50 Rosies for a program with the co-anchor of NBC Today Show, Ann Curry. After many delays and many requests NBC did run the program on December 24th, 2012 almost a complete year after filming.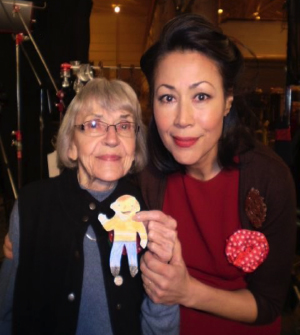 We wish to thank William, D. Pankow and Sue (Pankow) Hoffman, Grace's son and daughter, for helping us present their mother's "Rosie" story. The Warhawk Air Museum has more information on Grace Pankow and other Rosies in Exhibit # 13 along with many other incredible, inspirational stories.
Our Rosie Selfie Station: What is your best, "Rosie" pose?
We love to see "Rosies" of all ages posing beside the Rosie of WWII.
View more of our Warhawk "Rosies".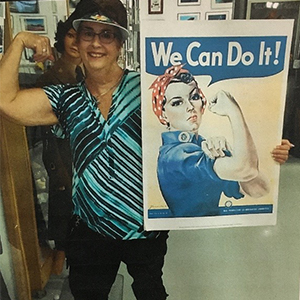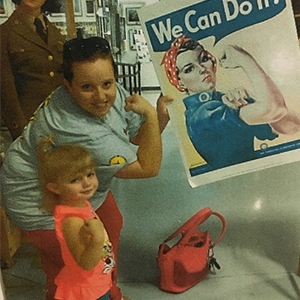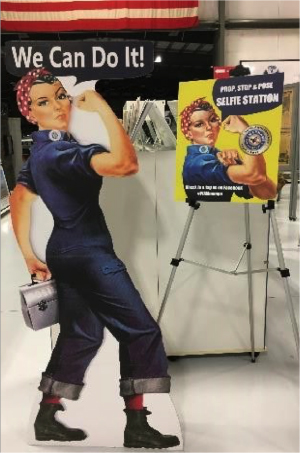 If you would like to support our efforts and mission, there are several ways you can help: pre-purchase tickets (we will honor all online ticket purchases, regardless of expiration date), donate, or become a member or corporate member. Thank you for supporting the Warhawk Air Museum.
Learn more about our Profiles in Courage Project.