STEAM For Students — Soar Into Learning & Earn Your Warhawk Wings!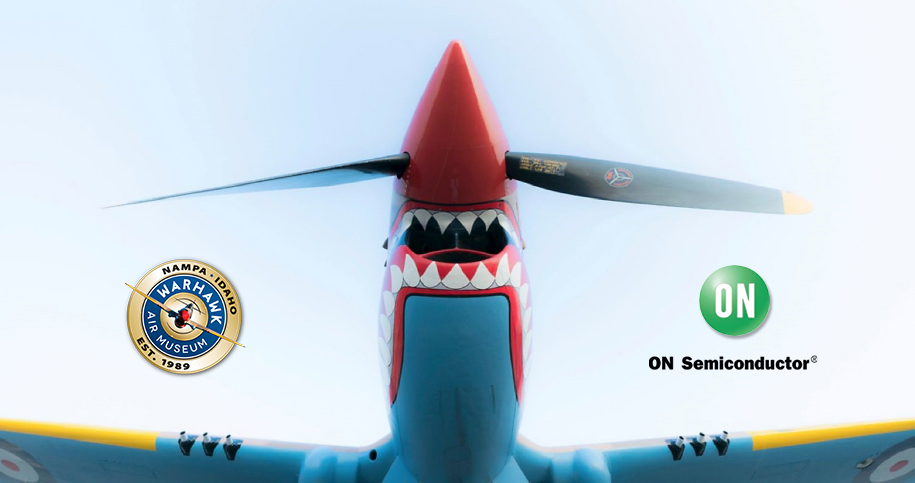 By: Warhawk Air Museum
Posted On: October 30, 2020
Moving Into the Future: Technology and Education
It's no secret technology plays a crucial role in our everyday lives. Virtually everyone carries with them a small, handheld computer with the capability of connecting them to the entire world instantly—something that, not too long ago, would have been considered the stuff of science fiction. Yet today technology is integrated into kid's lives for learning and play practically from birth. Lately, a team at the Warhawk Air Museum has been trying to answer the question of how to leverage technology and bring the museum to students in a way that is fun, educational, and interactive. Basically, what technology is out there and how can we use it to our advantage? To help us tackle this project we have joined forces with a talented group of engineers and project managers from ON Semiconductor and also pulled in outside volunteer help from people with backgrounds in marketing and advertising, computer graphics, and computer science to get the conversation started. It's a very talented group, to say the least.
Right from the start we knew we had to step up our technology game and find a way to make the museum interesting, enticing, and educational for today's 4th – 7th grade students who are our target demographic. What we are creating is an app that not only helps the "player" navigate through the museum, but it gives them the opportunity to pilot their own adventure. Want to learn about aviation? We've got a specific path just for you! Interested in learning about women's roles during World War I and II? We've got you covered. Once a path is selected, the player will learn about the amazing people and items the museum has on display—real items used by real people telling real stories of serving our country. To round out our app, we have taken an approach that allows players access to all the different components of STEAM.
What is STEAM and Why Does it Matter?
STEAM (formerly known as STEM) stands for Science, Technology, Engineering, Art, and Mathematics. STEAM challenges students to ask questions, connect the dots, and think creatively – and it is through this approach that we hope to encourage future innovators, aviators, and critical thinkers. We've designed specific activities throughout the app that involve real-life situations and hands-on learning where students will be thinking through and applying different aspects of STEAM. We think we are uniquely able to do this because the collection housed within the Warhawk Air Museum is more than history alone. We are everything STEAM under one roof, told through the artifacts, technology, memorabilia, art collection, and journals of the time period and those who served. Through this approach we can use our vast collection to inspire students and help them develop critical thinking skills while engaging with the app.
Once the player's selected path is successfully finished, they will receive their own personal badge online—if they complete every one of the pathways offered, they'll earn Warhawk Wings!
Where We Are Now:
In short, we have a lot of work to do. It's been quite the learning adventure for everyone involved in this project. The first step was to understand and learn about the museum—no small feat considering the vast collection housed here! After receiving a grant from ON Semiconductor, our team was able to reach out to OnCell, a digital story-telling platform we chose to show off our creation. Thanks to our partners at OnCell we are able to see what other museums and/or historical sites are doing and learn about all the different capabilities the program has to offer. The process of pinpointing artifacts from our collection that represent all aspects of STEAM, both men and women from all branches of the military, and highlighting a few hidden gems was extensive and sometimes overwhelming, but through a lot of hard work everything is starting to take shape. Ideally we see this as being a "living" app—always being improved, added to, and expanded.
We still have a lot of work to do. In the meantime we are offering STEAM lesson plans via NASA's Museum in a Box program entitled "If These Airplanes Could Talk" that has been tailored to the Warhawk Air Museum! Simply print it out or ask for it when you visit the museum.
Have ideas you'd suggest we consider? Let us know!
Send an email to admin@warhawkairmuseum.org