"Parrot Head"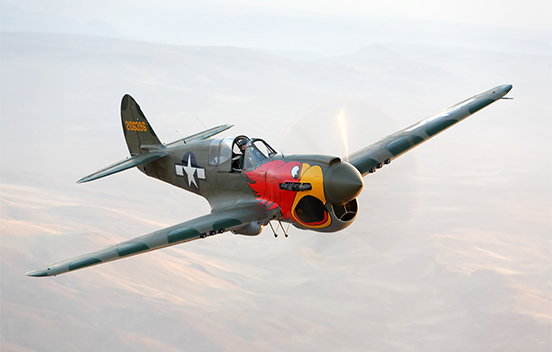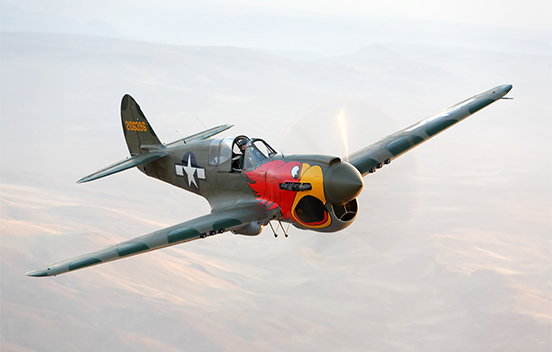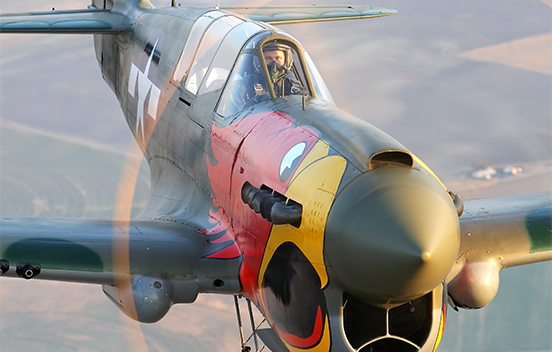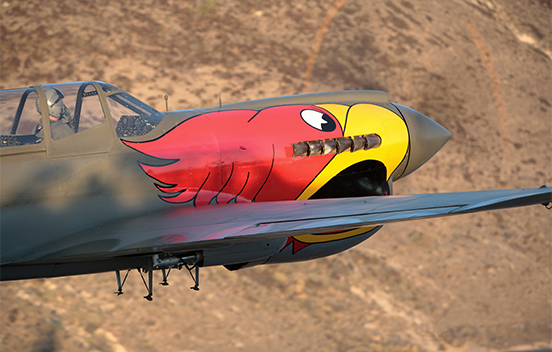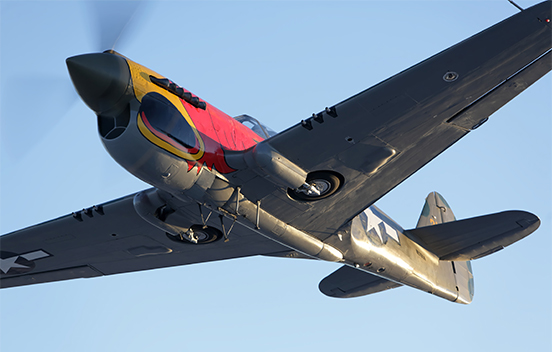 Curtiss P-40N Warhawk
The P-40, developed from the P-36, was America's foremost fighter in service when World War II began. P-40s engaged Japanese aircraft during the attack on Pearl Harbor and the invasion of the Philippines in December 1941. They also were flown in China early in 1942 by the famed Flying Tigers, and in North Africa in 1943 by the first AAF all-black unit, the 99th Fighter Squadron.
The P-40 served in numerous combat areas: The Aleutian Islands, Italy, the Middle East, the Far East, the Southwest Pacific, and Russia. Though often outclassed by its adversaries in speed, maneuverability, and rate of climb, the P-40 earned a reputation in battle for extreme ruggedness. At the end of the P-40s brilliant career, more than 14,000 had been produced for service in the air forces of 28 nations, of which 2,320 were of the E series.
The museum's P-40N was restored to flying condition in the 1980s and made it's first post-restoration flight in 1986. It competes at the Reno Air Races and was used in the filming of Michael Bay's 2001 motion picture Pearl Harbor.
Curtiss P-40N Warhawk Specifications
Built:
Original construction 1942, Buffalo, NY
Markings:
Painted in the markings of the "Parrot Head" squadron of the class of 43K Dothan, Alabama
Engine:
Allison V-1710 -81/99
Liquid Cooled V-12 Inline
1240 hp @ 3000 rpm
Propeller:
Curtiss Electric, 11′ diameter 3 blade
Armament:
6x .50 Caliber Machine Guns
1x 500 lb. Bomb
Length: 33'4″
Height: 12'4″
Wingspan: 37'
Max Weight: 8,850 lbs
Range: 575 miles
Service Ceiling: 29,100 ft
Max Speed: 378mph @ 10,500 feet
Max Cruise: 288 mph