"Mustang Sally"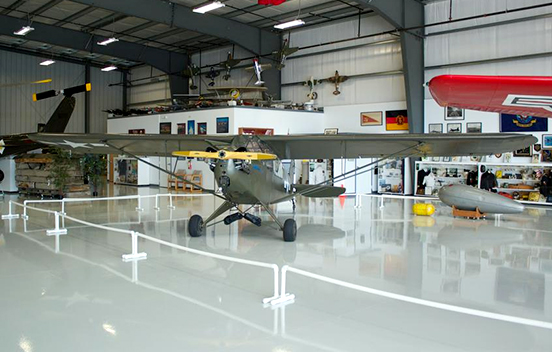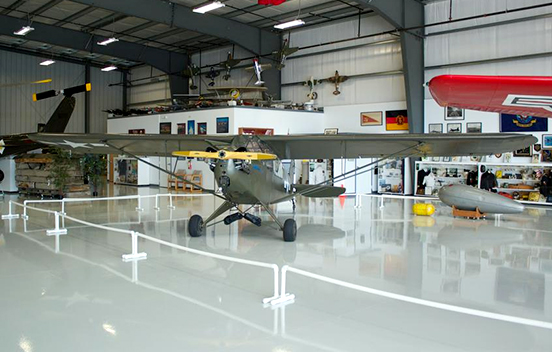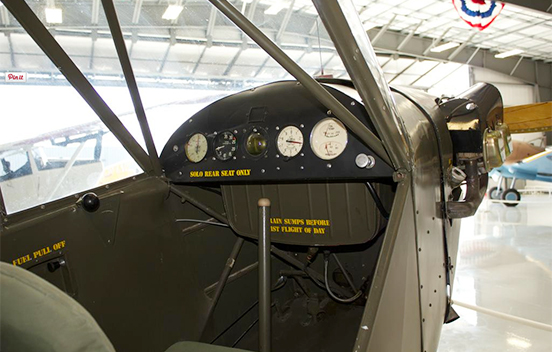 Piper L-4 Grasshopper
Past Visitor
Dating back to a 1930 design called the Taylor Cub, the Piper J-3 Cub design was popular as a civilian trainer and sport plane for at least three years before the US Army Air Corps ordered the first Piper L-4s in 1941 for use as a light liaison and observation aircraft. Between 1941 and 1945 the USAAF bought almost 6,000 Piper Aircraft.
During World War II, Grasshoppers performed a wide variety of duties, including artillery fire direction, pilot training, glider pilot instruction, courier service, and front-line liaison. The nickname "Grasshopper" was almost immediately applied.
In the 1950s, during the Korean war, the L-4 was reborn as the improved L-18, and it served in many of the same roles it had filled in WWII. The L-4 not only introduced aspiring military aviators to the basics of flying, it also became a versatile workhorse of the battlefields. Hundreds are still airworthy around the world, although it is not known exactly how many of these once wore Army colors as L-4s, since many true L-4s were later sold as surplus and repainted in familiar "Cub Yellow."
Mustang Sally was on loan from Gail Utter, in memory of her late husband Jerry Utter of Austin, Nevada.
Piper L-4 Grasshopper Specifications
Built:
Original construction in 1941, Lock Haven, PA
Engine:
65 HP Continental O-170 three piston
Crew: 2 (pilot and passenger)
Length: 22'5″
Height: 6'8″
Wingspan: 35'3″
Empty Weight: 765 lbs
Max Weight: 1,200 lbs
Range: 190 miles
Service Ceiling: 9,300 ft
Max Speed: 85 mph
Max Cruise: 75 mph