Museum App
Brought to you in proud partnership with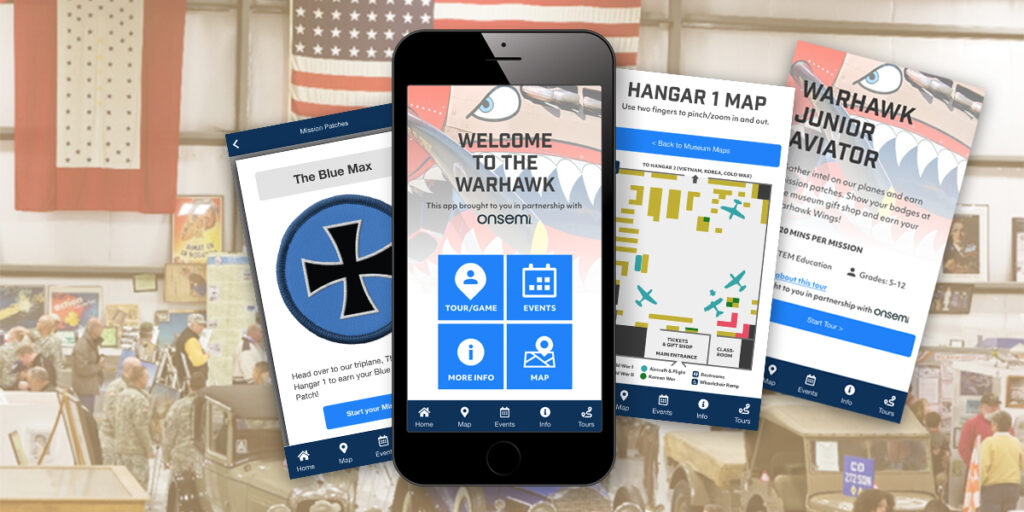 Warhawk Air Museum App
The Warhawk Museum App is a fun way to explore this unique Idaho air museum and its collection of warbird airplanes, military artifacts, and veterans' stories. Play our STEM-themed Warhawk Junior Aviator game, navigate with interactive maps, stay up to date on events, and get important info on how to visit us.
TOURS & GAMES
Kids can play our STEM-themed Warhawk Junior Aviator game to learn about our planes and their technology, and how they have influenced today's engineers and scientists. Earn mission patches and get a prize!
We continually update the app, so check back often for new and exciting tours.
MUSEUM MAPS
Navigate our large collection of artifacts and stories spanning WWI, WWII, Korean War, Vietnam, Cold War, Persian Gulf, Iraq, and even a special NASA section.
Interactive touchpoints give more information on some of our featured artifacts and storiestours.
EVENTS
Stay up-to-date on all the great happenings and events at the museum with our events calendar, like our annual Warbird Roundup and Veterans' events.
INFO
Find all the info you need to visit our museum, like hours and admission, membership, our blog, and directions.