Profiles in Courage: Joe Miller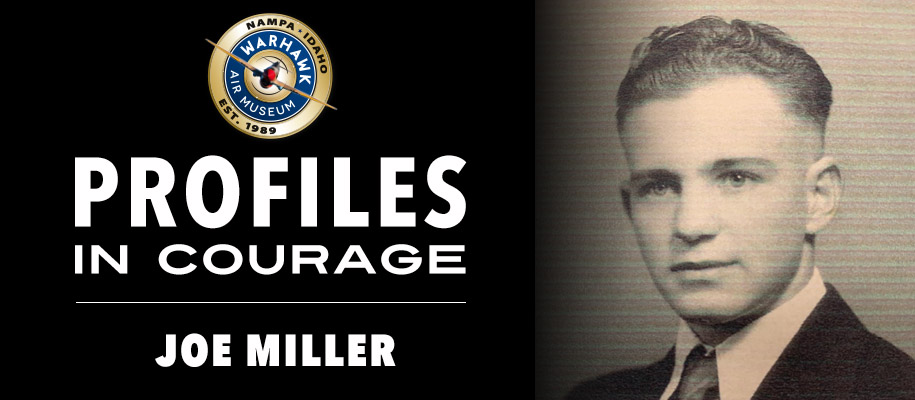 By: Warhawk Air Museum
Posted On: January 6, 2023
When Joe Miller signed up for a Morrison-Knudsen construction position on Wake Island in 1941, he thought he'd make decent money and be away from his home in Boise, Idaho for less than a year. Instead, he was held captive overseas as a Japanese prisoner of war (POW) for 44 months, where he was starved, beaten, and humiliated. To top it off, the U.S. government failed to extend veteran's healthcare benefits to Joe and his co-workers until 1981, after many of the civilian contractors of Wake Island had already passed away — some due to their wartime injuries. While most stories about the Battle of Wake Island and its consequences focus on the Marine Corps service men who defended the island, Joe's experience as a civilian worker is not unique. Over 1,200 civilians were working on Wake Island when it was captured, far outnumbering the 450 Marines.
There are not many recorded histories highlighting the civilian workers' vital roles in defending Wake Island. The Battle of Wake Island took place only a couple hours after the attack on Pearl Harbor and lasted 16 days — a triumph of American will that boosted public morale. Civilian manpower was necessary to perform mechanical work, move and man guns, supply dugouts, and feed the troops.1 Not to mention, as the Marines fought under the direction of Major James Devereux, 70 civilian men died fighting in close combat alongside them.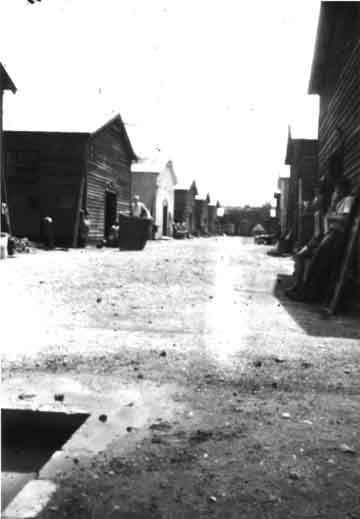 After being defeated by the invading forces, Japanese guards held the civilians and service members captive for a few weeks on Wake Island before sending most of them to Woosung, China via what quickly became known as hellships. Held below deck, the mens' vomit, urine, and feces made many prisoners ill. Joe was briefly imprisoned at Woosung, but the Japanese transported him and about 70 others shortly afterwards to the Fukuoka POW camp, on the Kyushu island of Japan. There, they endured brutal, inhumane treatment from the Japanese military during their internment. Joe spoke about the camp's violence in a 2006 interview: "They beat [us]… They didn't need an excuse. They would just beat [us] just to get it out of their system."2 Guards retaliated against minor and imagined infractions with beatings, or by withholding food, soap, and medical care. Even supplies sent by the Red Cross were found stowed away in warehouses after the camps were liberated.3 POWs who were well enough to perform forced labor in the steel mills got fed about 1,200 calories per day — and sick prisoners got even less.4 The prisoners tended to their own wounds, as bedbugs and lice festered within their freezing barracks.5 Japanese Major Yaichi Rikitake, the man in charge of the Fukuoka POW camps, was subsequently found guilty of war crimes.6
Lost in the depths of tragedy in World War II, the wives and children who were dependent on the money sent home by the civilian workers at Wake Island formed "Women of Wake," an organization that lobbied the government for financial support of the devastated families. When the survivors returned home, they co-opted the group and continued lobbying for financial support and veteran status.8 Although the returned civilian POWs received some compensation for their suffering through the War Claims Acts of 1948 and 1952, they were not soon recognized as veterans by the government. Also, none of the benefits from the GI Bill extended to Joe and his coworkers. Finally, in 1981, 40 years after the Battle of Wake Island, the government awarded them veteran status.
The surviving Wake Island civilians were troubled that their story was glossed over by history, and that there were few landmarks commemorating their courage and sacrifice. For decades, the only monument to their sacrifice was one made by the 98 civilians kept on Wake Island to rebuild the destroyed airstrip. One of them had carved a small message into a rock, saying "98 US PW 5-10-43" — now known as the 98 Rock. A few months later in October of 1943, all 98 were slaughtered by Japanese guards who believed America was attempting to take back the island. After several years, some civilians returned to the island to make a memorial in a square foot of wet concrete. However, an official monument on Wake Island for the civilian workers wasn't erected until 1987, between the existing official monuments for the Marines and the Japanese.9 Another prominent memorial resides in Morrison-Knudsen's home state. About 250 of the men captured at Wake Island hailed from Idaho,10 including Noah Barnes' great-grandfather. So, for his Eagle Scout project, Barnes created a small memorial at Veterans Memorial Park in Boise.11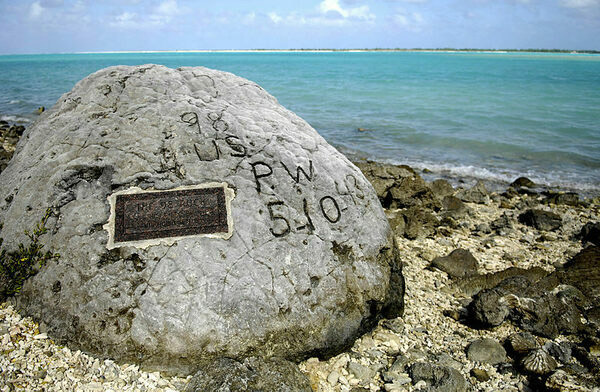 Despite the terrible things he was subjected to and the reluctance of the government in giving him restitution, Joe lived a full, joyful life when he returned home. He married Louise Joyce in 1949 and had two daughters. Joe's obituary tells the rest of his biography:
"He was a developer, homebuilder and commercial contractor. Joe was a master craftsman and the quality of his workmanship was unsurpassed. He took great pride in his work. Joe retired in 1982 but he never stopped puttering, tinkering, and fixing whatever needed his attention. He was always quick to help friends and family members. Joe enjoyed hunting, fishing, and sports, especially college football, particularly Boise State and Notre Dame. Some of Joe's most enjoyable times were spent meeting friends for coffee, POW conventions and visiting with his Wake Island buddies. Joe was very proud of his Croatian heritage and of his family. Preserving old country traditions meant a great deal to him."13
Joe Eugene Miller passed away in 2009 at the age of 91, leaving behind a legacy of courage, sacrifice, and comradery.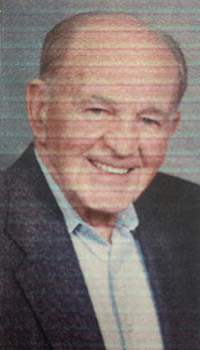 The Warhawk has more information on this and hundreds of other equally inspiring stories.
Resources:
Bonita Gilbert, Building for War: The Epic Saga of the Civilian Contractors and Marines of Wake Island in World War II (Philadelphia: Casemate, 2012), 214-217.
Joe E. Miller, interview by Ronald J. Wilper, August 6, 2006, transcript, pg. 35, Idaho Oral History Center, Idaho State Historical Society, Boise, ID.
http://www.mansell.com/pow_resources/camplists/fukuoka/fuku_3_tobata/fuku_3_gibbs_report.html
https://imtfe.law.virginia.edu/collections/phelps-collection/1/1/150-prisoners-deaths-charged-jap-major-news-article
"The Secret Camera," photo of Fukuoka Camp #3 taken by Colonel Terrence S. Kirk, accessed June 28, 2021, http://www.mansell.com/pow_resources/camplists/fukuoka/fuku_3_tobata/fuku_3_kirk.html
Gilbert, Building for War: The Epic Saga of the Civilian Contractors and Marines of Wake Island in World War II, 315.
https://apnews.com/article/eab6836eed1190aa0de4a754f7d0ec71
Mike Crapo, "Honoring Those Who Served at Wake Island," August 21, 2017, https://www.crapo.senate.gov/media/editorials/honoring-those-who-served-at-wake-island.
https://www.ktvb.com/article/news/local/a-forgotten-battle-boise-remembers-the-battle-of-wake-island/277-365376450
"The 98 Rock," Atlas Obscura, accessed June 29, 2021, https://www.atlasobscura.com/places/the-98-rock-united-states-minor-outlying-islands.
https://www.legacy.com/us/obituaries/idahostatesman/name/joe-miller-obituary?pid=124592974